Jennifer S. Landy, M.D.
Eye Physician and Surgeon in Brandon & Sun City Center, FL
Brandon Eye Associates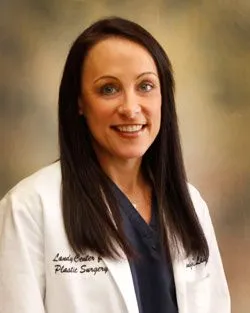 Background
Dr. Landy is a Board Certified ophthalmologist with over fifteen years of experience in health care. She has been a research associate at the Center for Evidence-Based Health Care Economics and a clinical research coordinator at the Scheie Eye Institute, both in Philadelphia, PA. She has also contributed her time to being a volunteer and a peer tutor to high school and medical students to help them further their education in science and the medical field and encourage excellence in health care.
Education
Dr. Landy graduated with honors from the University of Wisconsin-Madison , as an Economics and Pre-Medicine major. She continued her medical education at the University of Maryland School of Medicine where she graduated Cum Laude. She then went on to do a General Surgery internship at Thomas Jefferson University in Philadelphia, PA. She completed her ophthalmology residency at the University of South Florida where she served as Chief Resident. She then did her Oculoplastics Fellowship at the Older and Slonim Eyelid Institute. She is a member of the Alpha Omega Alpha Honor Medical Society and won the 1999 Charles L. Wisseman Jr. Award for Excellence in Microbiology and Immunology. Dr. Landy is a member of the American Academy of Ophthalmology, Florida Society of Ophthalmology, Tampa Bay Ophthalmology Society and the American Academy of Cosmetic Surgery.
Memberships
In addition to her clinical experience, Dr. Landy has contributed to over eleven publications regarding the ophthalmic disease including writing a chapter on the Cannilicular disease published in an Oculoplastic textbook. She also is a member of the Tampa By Ophthalmology society and serves on its board.
Personal Bio
Dr. Landy enjoys outdoor activities as well as traveling with her husband and two children. Her expertise in today's advanced techniques couples the use of radio-frequency surgery with the most recent surgical techniques. She is dedicated to helping her patients look and feel as good as they see.
Brandon Eye Associates is pleased to have Jennifer S. Landy, M.D., physician, and surgeon, specializing in Oculoplastics and Reconstructive Surgery of the Eyelids and Lacrimal System as a very valuable member of our team.