Teofil B. Kulyk, M.D.
Eye Physician and Surgeon in Plant City, FL
Brandon Eye Associates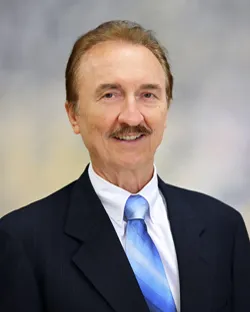 Personal Bio
Dr. Kulyk loves playing the piano just as much as the community adores hearing it. He also enjoys writing and has had several papers published in his field of expertise.
Background
Once a social studies and Russian language teacher, Dr. Kulyk opened his own ophthalmology practice in Plant City in 1980 where he spent 34 years bettering the lives of his patients and, in a few instances, even saving their lives. Since joining the Brandon Eye Associates team in May of 2014 he has been able to touch even more patients with his wisdom and compassion.
Education
Dr. Kulyk earned his medical degree at the College of Medicine and Dentistry of New Jersey in 1972. After his residency in ophthalmology at New York Hospital, where he spent several years as the Chief Resident, he became the Assistant Clinical Professor of Ophthalmology at University of South Florida . Dr. Kulyk specializes in cataract surgery, glaucoma management and surgery, eye lid surgery, pterygium removal and comprehensive eye care.
Memberships
He is a fellow of the American Academy of Ophthalmology , a surgeon staffed at both South Florida Baptist Hospital and Central Florida Surgi-Center, and a member the Plant City Chamber of Commerce.