Neal A. Honickman, M.D.
Eye Physician and Surgeon in Brandon, Plant City & Sun City Center, FL
Brandon Eye Associates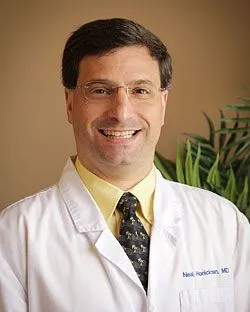 Personal Bio
Dr. Honickman's unrelenting pursuit to help others overflows into his family. He is a loving and dedicated father to his son, Nicolas. He understands the importance of family and treats his patients with the same care and respect.
Background
Neal A. Honickman, MD is a fellowship trained vitreoretinal specialist with over 20 years of experience in evaluating and treating ocular diseases. A crucial member of Brandon Eye Associates, he has offered specialized retinal care in Brandon for more than 15 years.
Education
Dr. Honickman graduated at the top of his class, Summa Cum Laude, from the University of Missouri-Columbia in 1991. His transitional internship was completed in 1992 at St. Vincent's Hospital affiliated with Yale University in Bridgeport, Connecticut.
He performed an Ophthalmology residency at the University of Florida Medical Center, from 1992 - 1995. This was followed by a Vitreoretinal Fellowship at the University of Oklahoma's Dean McGee Eye Institute in 1996.
Dr. Honickman is Board Certified by the American Board of Ophthalmology with 10 year recertifications in 2008 and 2018.
Expertise
Dr. Honickman specializes in the diagnosis and treatment of retinal and vitreous diseases. He has special interest in the evaluation and management of macular degeneration, diabetic retinopathy and retinal vascular diseases. Dr. Honickman provides the most progressive and advanced technologies in therapeutic care of his patients.
Memberships
He is a member of the American Academy of Ophthalmology and American Medical Association . He also maintains his diplomat status with the National Board of Medical Examiners.